Regardless of how much money you invest in ergonomic products, if you have not set up your workstation correctly, you might still experience some workplace woes. Here at Posture People, we are well accustomed to adjusting chairs to make them just right for each and every individual regardless of size, height and shape.
If you are using an ergonomic chair for the first time (or some pesky colleague has re-adjusted your chair) follow our simple guide to help you master the basics.
Sit deeply into your chair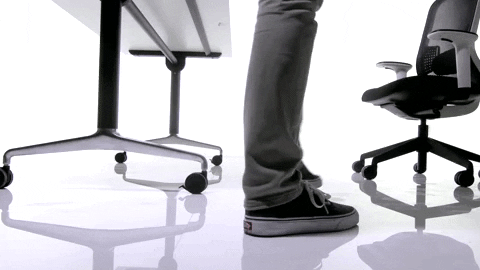 Sit deeply into your chair with your bum as far back as possible
There should be a 3 finger gap between the back of your knees and the edge of the chair – if there isn't adjust the seat slide
Pull yourself into the desk; you want to sit as close as possible
Adjust your armrests

Take a deep breath and relax your shoulders
Adjust your armrests so that they support your forearms
Your arms should rest at a natural angle and not feel 'pushed up'
Sit at the right height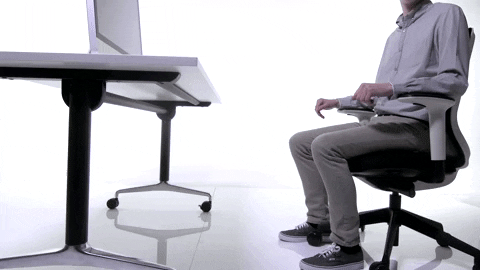 Pull the height adjustment lever on your chair so that your armrests are level with the top of the desk
If your feet don't touch the floor when your armrests are level with the desk then you will need a footrest
If you have a height-adjustable desk, raise or lower the desk using your armrests as a guide
Work well

Lock or unlock the back of your chair. We recommend unlocking the chair so that you make the most of your mechanism and rock and move when you sit
Raise your screen so that the top of your screen or laptop is in line with your eyebrows
If you use paperwork, raise it with a document holder to save your neck (and create extra desk space)
How to sit correctly checklist
Download our free guide on how to achieve the perfect posture at your desk.